1942 Plymouth Special Deluxe Coupe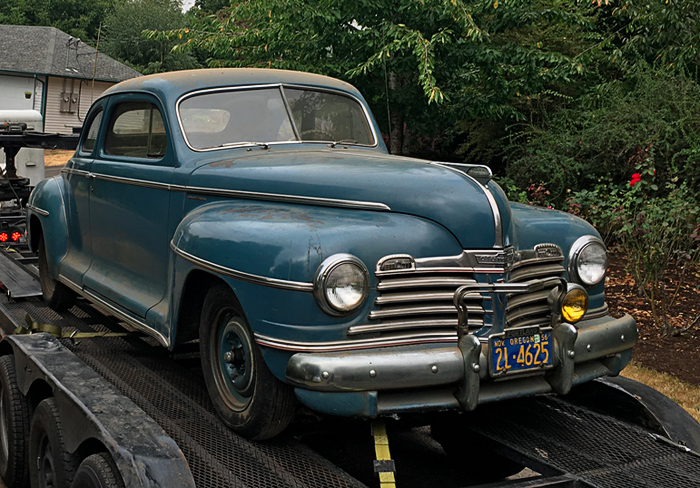 1942 Plymouth P14 Special Deluxe Coupe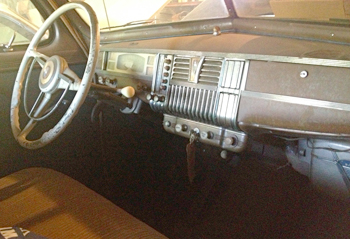 This car has been in Steve Corey's family since it was new. An early-production P14 with all of its chrome and stainless, it was purchased by Steve's uncle on December 6, 1941 – the day before Pearl Harbor. Steve has the original sales receipt and title.
The coupe was last serviced 9/26/67 at 77,778 miles. Currently it has 79,528 miles, and was in his uncle's garage until 2 years ago. At the moment it doesn't run, bu it turns over and has spark; Steve is working on the fuel system.

The car is mostly original but has a '53 engine in it, a new gas tank, and some rust out areas of the floorboard and trunk lid.