1933 Plymouth PD Coupe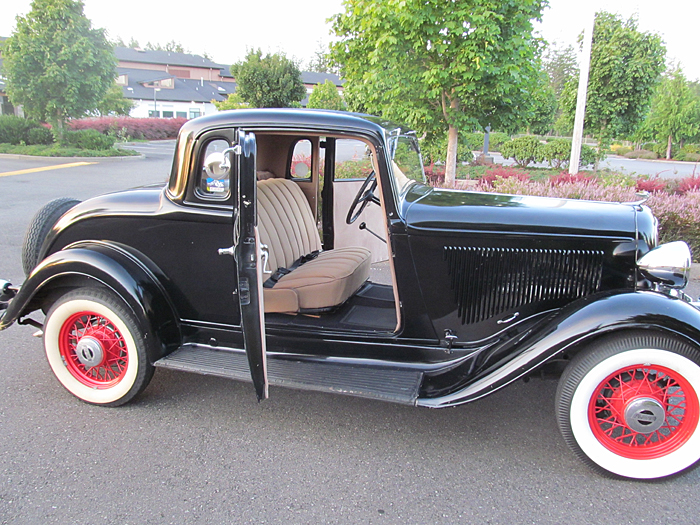 Owner Bob Rogers supplies this information:
"The vehicle was restored 1973-1983. My brother and I assisted our dad with the restoration, when we had time, between raising our young families and attending UW and OSU. Dad originally had an article published about this car and its travels on page 11 of The Plymouth Bulletin, May-June 1997, No. 224, Vol. 38, No. 4.
Now, 20 years later, and with Dad and Mom at 92 and 89 years of age respectively, my brother and I continue to keep this car running as original as possible, and on the road. Dad always said it was to be driven, so we oblige."