1928 Plymouth Model Q Roadster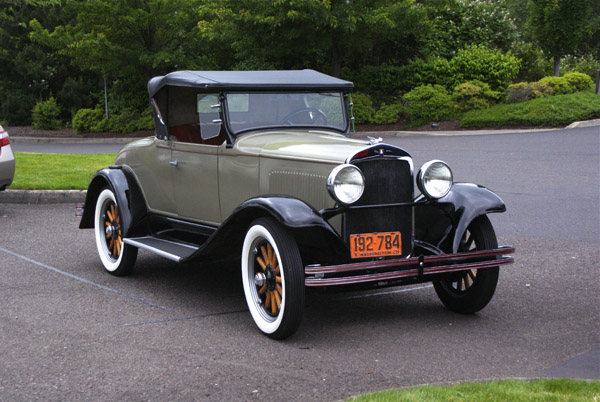 In 1928, Chrysler introduced Plymouth as its low-price car. Walter P. Chrysler had taken over the Maxwell-Chalmers Company in the early 1920s, and the first Plymouth owed a great deal to its Maxwell ancestors – not necessarily a bad thing. Although it commanded a slightly higher price than Ford or Chevrolet, the Plymouth was larger, more powerful, and smoother-riding than either of the big sellers; plus it featured full-pressure engine lubrication, and the first hydraulic brakes in its price class.
The value was good, and the timing was shrewd. Ford had ended production of the Model T in May of 1927, and didn't have the Model A in showrooms until December 2, 1927. Plymouth was introduced in July of 1928, while Ford was still struggling to fill orders for the Model A.
"In its first year," reports allpar.com, the online Mopar authority, "Plymouth had placed 15th [in sales], while Willys-Overland's Whippet was #3. For 1929, Plymouth would rise to 10th, while Hudson's Essex would slip into third. 1930 would find Plymouth in 8th place, with Buick in third."