All CPPC Activities, 2017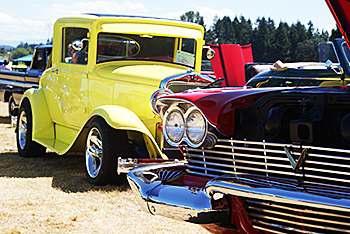 Here's the list of everything that CPPC has planned for 2016. This year we have included the Mayflowers' activities here, as well. (Mayflowers are a CPPC group focusing less on cars, and more on interesting local destinations.)
Check back here for additions and changes as more information becomes available.
Items with underlines are official club activities, meaning we hope lots of members and their cars turn out. These events are hosted, which means a club member has scouted the drive ahead of time, has chosen a meeting place, and has arranged for coffee and donuts (the club reimburses), and made whatever plans the event requires.
Spur-of-the-moment activities, or updates to this schedule, will be announced by email blast to the membership.

To refresh your memory, look at our Website PICTURES page and review photos and stories about our past club activities.
In addition, there are regular car events in every neighborhood in the metro area, some of them seasonal, and some which go on year-around. Click here or scroll to the bottom of the page for our list of non-club events.
_________________________________________________________________

September
September 2, (Saturday) – Columbia Gorge Interpretive Center Show & Shine, Stevenson, WA - This meet is held in the parking lots of the Columbia Gorge Interpretive Center Museum in Stevenson, WA. Info about the museum at this link. Registration of $20 per car includes admission to the museum, one of the Nothwest's most impressive regional museums. CPPC members will gather at the Airport Way Home Depot at 9:00AM, and leave at 9:30 for the 45-mile drive to Stevenson.

September 9, (Saturday) – Oregon High Desert Swap Meet, Redmond, OR  www.coocc.net

September 9, (Saturday) – Macleay Country Inn Cruise-In & Auction, Macleay, OR - Macleay is an unicorporated community east of Salem on Howell Prairie. The event is sponsored by the Silverton Flywheels Car Club, to support the Joe Dunn Scholarship Fund. $15 registration, goodie bags for first 175 cars. Trophies, raffles, food sales and beer garden on-site or nearby. Visit Silverton Flywheels Facebook page.

September 16, (Saturday) – MOPAR Summit, Warren, OR - (Host: Columbia River Mopars)

September 27, (Wednesday) – Beaches PIR Cruise-In, CPPC is Featured Club -  (Host: Dixon's) "Featured Club" means we get to park under the trees, right in the middle of the event. We'll be sharing club membership information, and non-club Plymouths are welcome to join us for this display of Plymouth power!

September 29-30, (Saturday - Sunday) – PIR Fall Auto Swap Meet, Portland Int'l Raceway, OR  www.portlandraceway.com
October
October 1, (Sunday) – Oregon Harvest Swap Meet, Clackamas Co. Fairgrounds, Canby, OR

October 7, (Saturday) – Concours de Maryhill, Goldendale, WA www.goldendalemotorsports.org

October 7-8, (Saturday-Sunday) – Monroe Auto Swap Meet, Evergreen State Fairgrounds, Monroe, WA   www.aarcbellingham.com

October 21, (Saturday) – Fall Foliage Tour, TBA, - (Joint/Host: Studebaker Club)
November
November ?, (Saturday) – Tour TBA - (Host: ?)

November 4-5, (Saturday-Sunday) – Bremerton Old Car Swap Meet, Kitsap Co. Fairgronds, Bremerton, WA   www.ovac.us

November 18, (Saturday) – Albany Indoor Swap Meet, Linn Co. Expo Center, Albany, OR   www.enduringa.com/swap-meet

November 28, (Tuesday) – CPPC Thanksgiving Potluck & Annual Meeting - (host: Bade's?)
December
December 5, (Tuesday) – 2018 Activities Planning Meeting, Elmers, Clackamas, OR - (Host: Jerry Dixon)
2018
---
Regular Car Events in the Portland Area
In addition to the events we list as club activities on our calendar, there are ongoing events, possibly right in your neighborhood. Jerry Dixon has created a partial list, and we'll add to it if you email the information to us.
WEEKLY

Saturdays, All year, Cascade Cars & Coffee, Saturdays, Cascade Station behind Dave's BBQ, Portland, OR
Saturdays, All year, Portland Cars & Coffee, Saturdays, Starbuck's 153rd & Sequoia Parkway, Lake Oswego, OR
Saturdays, All year, Cars 'N Coffee, Black Rock Coffee, Saturdays, 136th & Mill Plain, Vancouver, WA
Tuesdays, May to Aug, The Gathering Car Show, Tuesdays, 72nd & 4th Plain, Vancouver, WA
Tuesdays, July-August, Marketplace Cruisin' Tuesdays, Hillsboro, OR
Tuesdays, May 21st to September 10th, Hot Rod Pizza Cruise-in, 145th & McLaughlin Blvd, Portland, OR
Wednesdays, June to September, Beaches Cruise-in, PIR Portland, OR, Wednesdays
Wednesdays, June to September, Billy Bobs Endless Summer Cruise-in's, Wednesdays,Downtown Gresham, OR
Fridays, June to September, Friday Night Cruise to Aloha, OR
Fridays, July 23rd,-September 3rd, The Funny Farm Endless Summer, Fridays, 312th & Hwy 26, Boring, OR
Fridays, April to September, Lew's Drive-in, Fridays, 149th & McLaughlin Blvd, Portland, OR
Saturdays, Starting April 20th, Road Relics Summertime Cruise-in, Saturdays, Hillsboro Burgerville, OR
Saturdays, Starting April 23rd, Backroads Pub & Grub, Saturdays, 132nd & Orient Dr., Boring, OR
Sundays, Starting June 28th, Cowboy Joe's Cruise In, Sundays, 25th & 238th Dr., Wood Village, OR

Bi-WEEKLY

1st & 3rd Wed, starting June 5th, Stro's Wednesday Nite Cruise-in, Stayton, OR
2st & 4rd Sat, starting June 15th, Cruise In @ Cap'n Yoby's Drive-In, 145th & McLaughlin Blvd. Milwaukie, OR

MONTHLY

Starting May 3rd, Silverton First Friday Cruise-in




See more car events at www.upfrontimages.com ‐ subscribe for bulletins,
monthly listings and updates online. It's FREE.
NW Car Events Calendar
Upfront Images, LLC
P.O. Box 75662
Seattle, WA 98175