All CPPC Activities, 2018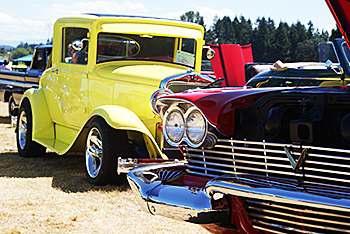 Here's the list of everything that CPPC has planned for 2018. This year we have included the Mayflowers' activities here, as well. (Mayflowers are a CPPC group focusing less on cars, and more on interesting local destinations.)
Check back here for additions and changes as more information becomes available.
To refresh your memory, look at our Website PICTURES page and review photos and stories about our past club activities.
In addition, there are regular car events in every neighborhood in the metro area, some of them seasonal, and some which go on year-around. Click here or scroll to the bottom of the page for our list of non-club events.
_________________________________________________________________

Regular Membership Meetings: 4th Tuesday of each month
at the Clackamas Community Club,
15711 SE 90th, Clackamas, OR,
6:30PM Socialize & Kick the Tires, Meeting begins at 7:00PM
---
AUGUST
---
SEPTEMBER
---
OCTOBER
---
NOVEMBER
---
DECEMBER
Cascade Pacific Plymouth Club does not schedule officlal activities
in December
---
Regular Car Events in the Portland Area
In addition to the events we list as club activities on our calendar, there are ongoing events, possibly right in your neighborhood. Jerry Dixon has created a partial list, and we'll add to it if you email the information to us.
WEEKLY

Saturdays, All year, Cascade Cars & Coffee, Saturdays, Cascade Station behind Dave's BBQ, Portland, OR
Saturdays, All year, Portland Cars & Coffee, Saturdays, Starbuck's 153rd & Sequoia Parkway, Lake Oswego, OR
Saturdays, All year, Cars 'N Coffee, Black Rock Coffee, Saturdays, 136th & Mill Plain, Vancouver, WA
Tuesdays, May to Aug, The Gathering Car Show, Tuesdays, 72nd & 4th Plain, Vancouver, WA
Tuesdays, July-August, Marketplace Cruisin' Tuesdays, Hillsboro, OR
Tuesdays, May 21st to September 10th, Hot Rod Pizza Cruise-in, 145th & McLaughlin Blvd, Portland, OR
Wednesdays, June to September, Beaches Cruise-in, PIR Portland, OR, Wednesdays
Wednesdays, June to September, Billy Bobs Endless Summer Cruise-in's, Wednesdays,Downtown Gresham, OR
Fridays, June to September, Friday Night Cruise to Aloha, OR
Fridays, July 23rd,-September 3rd, The Funny Farm Endless Summer, Fridays, 312th & Hwy 26, Boring, OR
Fridays, April to September, Lew's Drive-in, Fridays, 149th & McLaughlin Blvd, Portland, OR
Saturdays, Starting April 20th, Road Relics Summertime Cruise-in, Saturdays, Hillsboro Burgerville, OR
Saturdays, Starting April 23rd, Backroads Pub & Grub, Saturdays, 132nd & Orient Dr., Boring, OR
Sundays, Starting June 28th, Cowboy Joe's Cruise In, Sundays, 25th & 238th Dr., Wood Village, OR

Bi-WEEKLY

1st & 3rd Wed, starting June 5th, Stro's Wednesday Nite Cruise-in, Stayton, OR
2st & 4rd Sat, starting June 15th, Cruise In @ Cap'n Yoby's Drive-In, 145th & McLaughlin Blvd. Milwaukie, OR

MONTHLY

Starting May 3rd, Silverton First Friday Cruise-in




See more car events at www.upfrontimages.com ‐ subscribe for bulletins,
monthly listings and updates online. It's FREE.
NW Car Events Calendar
Upfront Images, LLC
P.O. Box 75662
Seattle, WA 98175